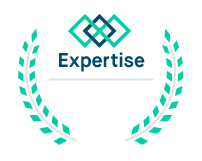 Best Dentists in
Colorado Springs

2018
Welcome to Levens Family Dentistry!
Originally from Texas, Dr. Robert Levens graduated from Baylor College of Dentistry in Dallas, Texas in 1992. His undergraduate study was at Baylor University in Waco, Texas (pre-Fixer Upper) where he pitched for the Baylor Bears baseball team. Dr. Robert Levens was selected for the United States Air Force General Practice Residency at Wright-Patterson in Dayton, Ohio and then further served at Kirtland AFB in Albuquerque, NM. Dr. Levens had his own private practice in Texas but the mountains were calling! He and his family relocated to Colorado Springs in 2010.
Levens Family Dentistry is truly a comprehensive dental practice offering general and preventative dental care as well as cosmetic, restorative, implant, surgical, prosthodontic, TMJ pain, occlusal restoration and FastBraces orthodontics.
Beginning with your initial phone call and first visit to our office, we take the time to get to know you. We want to build lasting relationships with our patients and we want you to be comfortable at every dental appointment. Over the years we believe and are fortunate to have the kindest dental patients in town at our office!
We want your smile to "speak life." Oral health is an important part of your overall complete health. Behavioral psychologists report that smiling 1)can make us appear more attractive ([email protected]#%! You are already so good looking!) to others and can lift our mood as well as the moods of those we do life with each day. And did you know that smiling can lengthen your life! 2) Each time you smile you throw a feel-good party in your brain because smiling activates neural messaging that benefits your health and happiness. The release of neuropeptides works to fight off stress, relaxes your body and can lower your heart rate and blood pressure.
Did you know that smiles are contagious? According to a Swedish study – the part of the brain that is responsible for the smile on your face resides in the cingulate cortex and causes others to mimic you (no matter what facial expression)! So that gorgeous smile of yours - can affect the people you love - and all those other people too! So go ahead; what are you waiting for? Plant a smile on your face, show your pearly whites and let your smile SPEAK LIFE to those around you!
Jun 28, 2017
anonymous
I always dread having to find a new dentist, and cross my fingers when I go in. These guys were absolutely amazing and welcoming from the moment I first called, until the time I left from my first visit...making my next appointment before I even left the office! I love them and will absolutely be recommending them to my family and friends...I even took some of their business cards to give out...I have never done that before. Thank you so much Levens Family Dentistry...see you in 6 months!!